Here at Transfiguration Greek Orthodox Church we have dance groups for children, young adults, and adults. Our younger dance groups perform at cultural events throughout the year, participate in the annual Austin Greek Festival and several other performances throughout the year.
The purpose of the dance program is to bring our Transfiguration community together in Orthodox Christian fellowship and to afford them the opportunity to live, learn, and experience the Hellenic culture through dance. We also strive to grow together in spirit and strength, always to bring out the best in each participant. This mission includes:
To praise God through song and dance as stated in (Psalm 150:3-4):

Praise Him with the sounding of the trumpet,

Praise Him with the harp and lyre,

Praise Him with timbrel and dancing.

To develop an awareness and appreciation for the Orthodox faith, as well as the Hellenic culture and its traditions.

To inspire our participants about the Greek Heritage through traditional dance and song.

To promote a feeling of unity, family, and community in our youth.

To teach our participants the values of teamwork and commitment.

To establish the principles of Diakonia and Koinonia. The Greek Dance program has become a ministry to the greater community, performing for other Churches, charitable organizations, and schools.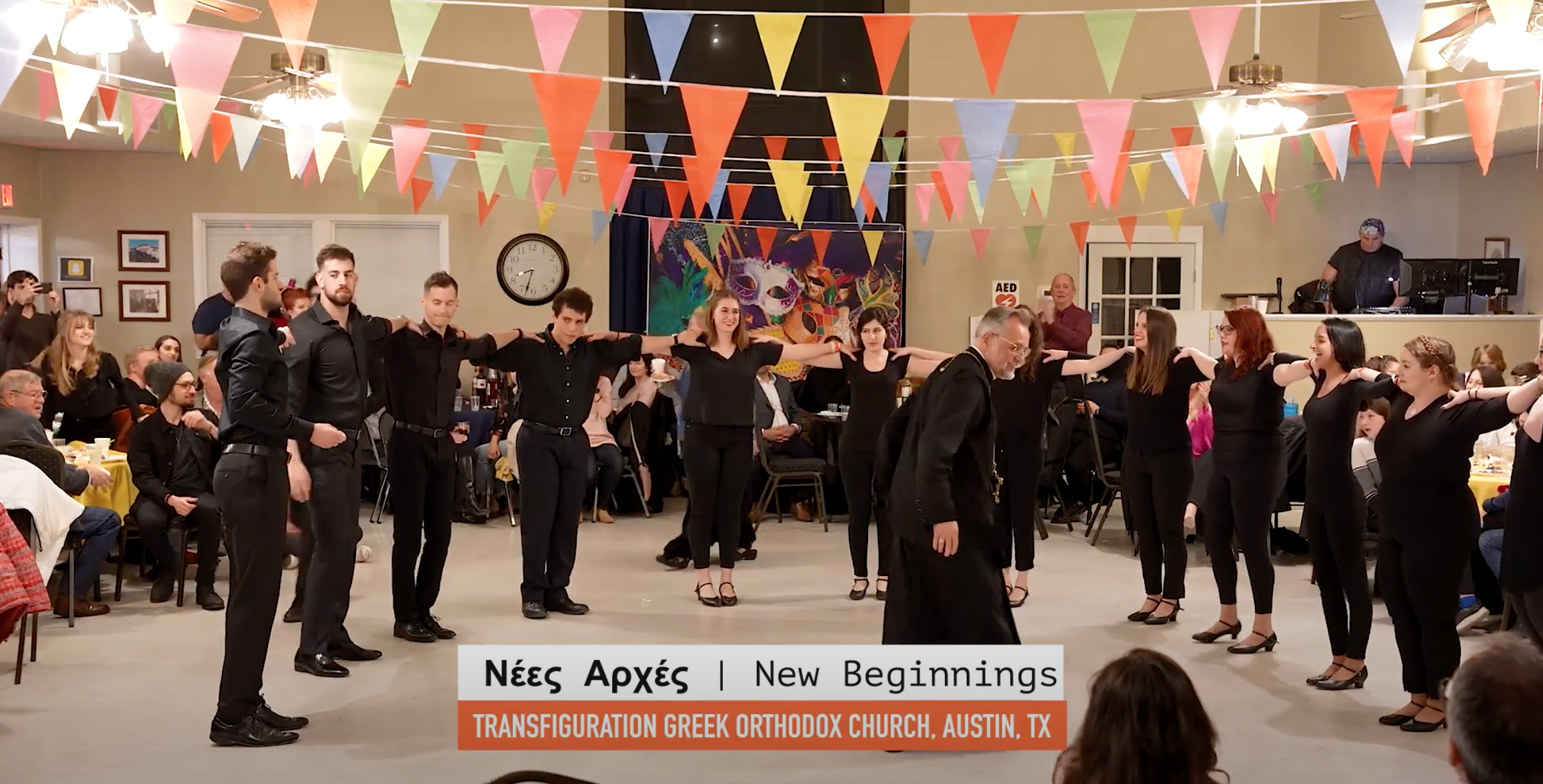 Our Groups
We welcome all dancers from elementary school to young adults. If there is enough interest we offer adult dance lessons as well.
Registration
Registration is required to be a part of the dance program. While this is a ministry of the church, we welcome non-Orthodox youth to join us in ministry. To register please contact us below.
Schedule
While practices are held on Sunday's, the times do change throughout the year. The dance year goes from August/September – May. Other practices are added based on upcoming performances. For more specific dates and times, please visit our parish calendar.
Community Events
If you would like our dance groups to perform at your next event, please contact us below. 
Contact Greek Dance Liaisons