Transfiguration Greek Orthodox Church has moved to a new kind of church record-keeping solution called Realm®. It primarily serves the administrative needs of our staff, but it also offers some exciting opportunities to support the way you are involved in our church. Not only will this improve work-life for our ministry staff, but it will also make it easier for our church family to connect with each other, keep up with what's going on, and grow as a connected community.
Realm is also the new giving platform for Transfiguration Greek Orthodox Church. We ask all members of the parish to create a Realm account to keep your information up to date and accurate. For one-time donations, click here.
Members of the Parish – Recurring Giving through Realm
For members of our parish, Realm is accessible to join via an email invitation only. Joining is not open to the public. It is set up this way to protect your information in the directory upon joining Realm.
If you're interested in joining the Parish Community on Realm, follow the steps below:
Step 1: Fill out the Stewardship Commitment Card. If you prefer to print and mail or bring the form to church, download it here. You must set up a pledge and giving in Realm to be considered a Steward of the church.
Step 2: Within 48 hours of filling out the form, you will receive an email with your invitation to join Real.
Step 3: Click the link and proceed to create a password.
Step 4: Download the instruction guide below to set up your account properly.
Step 5: Edit your account, your spouse's account, and children's account
Step 6: Set up your pledge and gift
SIGN UP ON A COMPUTER ONLY. DO NOT TRY AND SIGN UP USING THE APP.
ONCE YOU SIGNED UP ON THE COMPUTER, DOWNLOAD THE APP AND LOG IN.
If you are a member still donating through Vanco, the old eGiving platform, use this link to log in and cancel your reoccurring transactions. Then come back here and follow the steps above to create your Realm account.
If you have any questions, use the support button below and send us an email.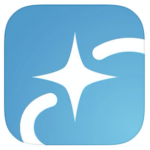 Download the "Realm Connect" app for your phone.  Stay connected to your group wherever you go with Realm's mobile app named Connect – Our Church Community. It is available for iPhone and Android devices. This free app enables leaders to communicate with members in a timely manner, and it keeps members engaged throughout the week. Although people are not required to use the app to participate in your group, it sure makes it a lot easier.