What is Realm Connect?
Realm Connect is a ministry platform—a browser-based application for the whole church. That means it isn't just a database. It is an interactive tool designed to integrate members, ministries, and groups. The member directory will be in Realm. You can update your own profile, keep in touch with others, stay involved in groups, manage pledges and giving, and more.
Realm is also the new giving platform for Transfiguration Greek Orthodox Church. We ask all members of the parish to create a Realm account to keep your information up to date and accurate. For one-time donations, click here.
How will this help the congregation?
To start with… The member directory will be available anytime. Group and committee leaders can communicate with team members directly through Realm (either on the internet or in the app). Upload a picture! It's easier to remember someone with a picture. Updating your profile means the church has your most current information. No more calling or emailing to get your address changed. And you get to decide what other members can see in the directory.
What about my privacy?
Realm is safe, private, and secure. Realm is only made up of people in our church, not a social network open to everyone. Realm keeps your data safe and gives you control over what information you share and who can see it.
Why do I need a Realm Account?
GROUP COMMUNICATIONS: Groups, committees, and others will stay in touch through Realm.
CONTRIBUTIONS: Your complete contributions and pledge information will be available in Realm.
DIRECTORY: Access our secure member directory anytime.
Does my spouse need a separate login?
YES. Each member should have their own account so you
are connected with your own groups and events and are able to update your individual profile.
Will my spouse see my contributions information?
YES! If both your accounts are linked as a married couple, both you and your spouse will see the same information. If you don't see your family's contribution on each account, contact us using the button below, so we can link your accounts.
Is there an app?
Yes! In the app store, search for "Connect-Our Church Community" by ACS. The Realm Connect app is available for both iOS and Android. You can access Realm both on the internet and with the app.
Do I need the app?
NO. The Realm app is very convenient, but you can always use Realm on the web.
Where is my giving information?
When Realm is first launched, you will see your contributions in the Giving tab.
Can I make my pledge in Realm?
Yes, you can submit your pledge with the app or on desktop. More details can be found in the User Guide below.
How do I join Realm?
FOR A LIMITED TIME, REALM IS "OPEN" FOR ALL TO JOIN. REGISTER HERE.
SIGN UP ON A COMPUTER ONLY. DO NOT TRY AND SIGN UP USING THE APP.
ONCE YOU SIGNED UP ON THE COMPUTER, DOWNLOAD THE APP AND LOG IN.
Realm is typically accessible to join via an email invitation only ("Closed" Access). Joining is not open to the public. It is set up this way to protect your information in the directory upon joining Realm.
If you are trying to create your account during "Closed" Access. Use the instructions in the tab below under "Becoming a Member of the Parish".
How do I know what is "Open" Access vs "Closed" Access?
"Open" Access:
"Closed" Access:
I'm still giving through Vanco, the old eGiving platform, is that ok?
No, at this time we are trying to migrate everyone to Realm. If you are a member still donating through Vanco, the old eGiving platform, use this link to log into your account and cancel your reoccurring transactions. Then come back here and follow the steps below to create your Realm account.
NOTE: The Stewardship Commitment Card is what you need to fill out to request an invitation link to join Realm during 'closed' access. You are not required to fill in the pledge amount if you don't feel called to donate.
If you're interested in joining the Parish Community on Realm, follow the steps below:
Step 1: Fill out the Stewardship Commitment Card. If you prefer to print and mail or bring the form to church, download it here. You must set up a pledge and giving in Realm to be considered a Steward of the church.
Step 2: Within ~48 hours of filling out the form, you will receive an email with your invitation to join Realm. Check your spam folder if you do not see it in your inbox within this time.
Step 3: Click the link and proceed to create a password.
Step 4: Download the instruction guide below to set up your account properly.
Step 5: Edit your account, your spouse's account, and your children's account.
Step 6: Set up your pledge and gift.
Step 1: Now that you have an account. Under the Groups menu, click "Find Groups".
Step 2: Search the type of group you are interested in joining.
Educational Ministries
Holistic Wellness
Liturgical Service Ministries
Philanthropy/Service/Fellowship Ministries
Youth Activities
Step 3: Select the group you want to join.
Step 4: Finally select "Join Group".
If you have any questions, use the support button below and send us an email.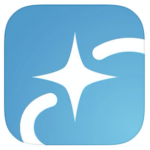 Download the "Realm Connect" app for your phone.  Stay connected to your group wherever you go with Realm's mobile app named Connect – Our Church Community. It is available for iPhone and Android devices. This free app enables leaders to communicate with members in a timely manner, and it keeps members engaged throughout the week. Although people are not required to use the app to participate in your group, it sure makes it a lot easier.