Transfiguration Greek Orthodox Church has moved to a new kind of church record-keeping solution called Realm®. It primarily serves the administrative needs of our staff, but it also offers some exciting opportunities to support the way you are involved in our church. Not only will this improve work-life for our ministry staff, but it will also make it easier for our church family to connect with each other, keep up with what's going on, and grow as a connected community.
News—Keeps everyone up-to-date with the latest posts, photos, and events for your group and for your church as a whole
Posts—Post messages to your group and comment on posts by others in your group
Photos—Capture your moments together and share them with your group
Events—See event details (date, time, location, etc), submit your RSVP, and sign up to bring something
Files —Access your group's shared files
Messages—Send your entire group, or select individuals, a message that starts a conversation
Participants—See names and basic profile details for the people in your church or group, based on their privacy preferences.
Notification Settings—Manage your preferences for group notifications and emails
Stewardship has gone digital. We would like everyone to sign up and fill out their Stewardship Commitment Cards online through Realm, however, we understand not everyone is able. If for whatever reason you are unable to join us through Realm, please download the 2021 Stewardship Commitment Card, fill it out, and bring it to the church at your convenience.
Joining Realm
SIGN UP ON A COMPUTER ONLY. DO NOT TRY AND SIGN UP USING THE APP. ONCE YOU SIGNED UP ON THE COMPUTER, DOWNLOAD THE APP AND LOG IN.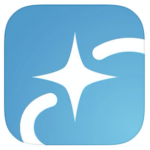 Download the "Realm Connect" app for your phone.  Stay connected to your group wherever you go with Realm's mobile app named Connect – Our Church Community. It is available for iPhone and Android devices. This free app enables leaders to communicate with members in a timely manner, and it keeps members engaged throughout the week. Although people are not required to use the app to participate in your group, it sure makes it a lot easier.
Things to keep in mind
Effective January 31st, 2021, the old Vanco eGiving platform will no longer be used. Please make sure to cancel your reoccurring transactions in the OLD eGiving Platform and create those transactions in REALM, once you create your account.
Download the instruction guide below. This has step by step instructions to get you set up properly.
Use the Join Now button below to join Realm. Use the same email address you provided in the contact information form emailed a couple of weeks ago. The system should recognize you and show your past history once connected.
Each member of your household (husband, wife, children (if old enough to have an email address and a smartphone for the app)) should create an account with Realm. This will allow your children to join their ministries and stay connected.
Setting up recurring giving transactions in Realm does NOT mean you are a Steward of the church. You must set up a PLEDGE and GIVING in Realm to be a Steward of the church. 
The ministries (groups) portion of Realm will be launched at a later date.
If you have any questions, use the support button below and send us an email.