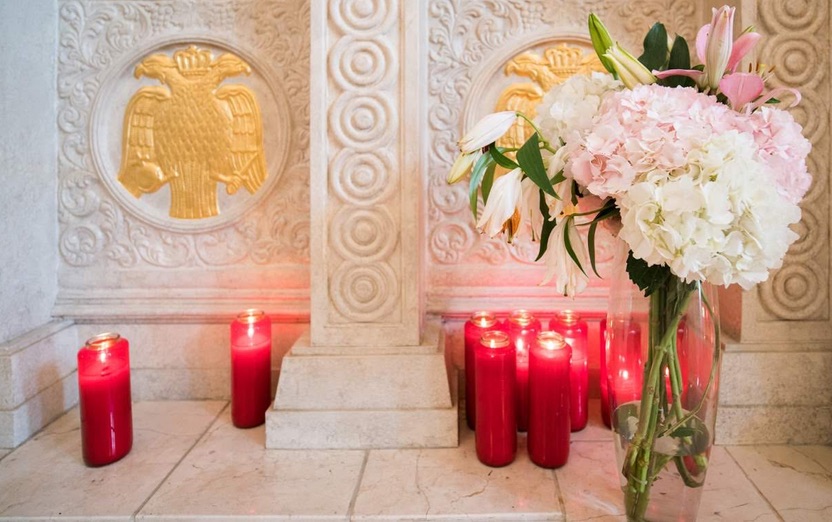 In light of the current situation, the Church would like to invite all of our parishioners to purchase a red 6 day vigil candle to be lit in front of the Iconostasis with your family names remembered in the Proskomide–the preparation of the Holy Gifts for Holy Communion.
It would bring a lot of joy, to all of us, to see this entire section of the Church filled with candles representing each and every one of us, as we all pray together throughout the week for the salvation of the world.
The recommended donation is $10, and all net proceeds will go to our Benevolent Fund so please consider donating more so we can be prepared to help our Church family as needed during this difficult time. Please use the "RESTRICTED DONATION" line item as shown in the screenshot below, and in the * box please reference Family Candle along with the names of your family members to be added to Father's list.